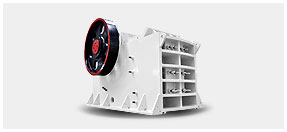 MAINTENANCE OF JAW CRUSHER
How can we help you?
All product-related information, user manuals, FAQs, tips and tricks to
MAINTENANCE OF JAW CRUSHER
1. In order to guarantee normal operation of machine and prolong service life, inject lubrication oil is needed regularly.
2. About 50% to 70% of volume of all bearing housings should be filled with grease. Change the grease each 3-6 month, clean the roller bearing carefully.
3. The lubricating grease used in this machine should be in accordance with the conditions, such as climate, area etc. It generally adopts calcium base or sodium base calcium sodium base lubricating grease. If the lubrication grease is too dry, you can mixrare oil with lubricating grease.
4. Fix an amount of lubricating grease when you install and check the toggle plate and the toggle plate seat.
5. Take the time difference mentioned in the drawing as standard.(the machine has four lubricating points, they are the bearings.) Add the complex calcium lubricating grease every 8 hours. Change the grease every 3 month.
COMMON PROBLEMS & SOLUTION
Problem:The flywheel rotates but cannot crush, the toggle plate falls down
Solution:
1.replace spring
2.replace draw rod
3.fasten the toggle plate
Problem:The broken board shakes with striking sound.
Solution:
Fasten the bolts of broken board, it should be changed that the elasticity of the spring is insufficient such as defending becoming flexible.
Problem:Toggle plate prop up flat produce other abnormal sounds
Solution:
1.Tighten the spring or change the spring.
2.Change the toggle plate and prop up seats.
3.change the toggle plate and adjust the adjustment device of discharging opening.
Problem:The flywheel becomes flexible.
Solution:
Tighten the expend ring or change new one. Lock the locking device at the end of the shaft.
Problem:The product size increases
Solution:
Narrow the discharge opening, if it does not work, change the jaw plate or change the upper jaw plate with the lower plate.
Problem:The crushing chamber blocks, the electric current of the main motor is higher than the electric current needed while the machine working well.
Solution:
1.After shutting down, tie down the big stone with steel wire rope and hang the stone out of the crushing chamber.
2.Stop feeding material and eliminate the faults of belt conveyor and at that moment crusher should not stopped as soon as possible.
3.Stop feeding the machine and unchoking the discharging opening.
4.Slow down the rotational speed of the feeder and reduce the amount of the feeding material.
Problem:The temperature of bearing too high
Solution:
1.Add more oil 2.Replace the oil 3.Replace the bearing
MAINTENANCES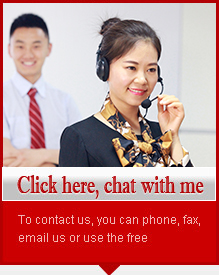 OUR INFO
Tel: 0086-371-86162511
Email: info@limingco-group.com
MSN: SalesCrusher@hotmail.com
Address: No.169, Science (Kexue) Avenue, National HI-TECH Industry Development Zone, Zhengzhou, China.