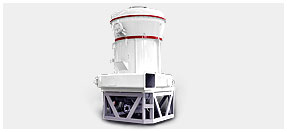 MAINTENANCE OF MTW EUROPEAN TYPE TRAPEZIUM MILL
How can we help you?
All product-related information, user manuals, FAQs, tips and tricks to
MAINTENANCE OF MTW EUROPEAN TYPE TRAPEZIUM MILL
1. During the operation of the grinding mill, there must be permanent professional staff being in charge of it. Prior to installation of the equipment, people concerned with operation, maintenance and electricity must be technically trained. And let them know the principle and performance of the grinding mill, and be familiar with the operation procedures.
2. To ensure normal operation of the equipment, laying down maintenance and safe operation system of the equipment is required. Simultaneously, necessary tools for checking and repairing, lubricating oil and grease and spare parts must be available for immediate use.
3. After a period of usage, check the equipment and replace tear and wear parts such as rollers, rings and shovels. Be sure of fastening connecting-bolts and nuts. Be sure of lubricating the parts sufficiently. Serious results will be lead to if not change the badly worn spare parts timely.
4. Roller should be replaced after 500-hours use. To clean bearings in them and replace broken ones, and then fill enough oil and grease (with oil-pump or grease-gun).
5. Roller assembly before use or when refueling to check all joints bolts and nuts are loose.
6. The positions of left-handed nuts in the grinding mill: locknut at the upper end of main shaft, the top and lowest ends of roller shaft—in total 9 positions.
COMMON PROBLEMS & SOLUTION
Problem: No or less powder-output, low capacity
Solution:
(1)Check powder-locking device and make it sealed-up
(2)Replace the worn shovels
Problem: Powder too rough or too fine
Solution:
(1)Replace the vanes and decrease airflow if powder is too rough
(2)Increase airflow if powder is too fine.
Problem: The mainframe electric current and the heat of the main motor goes up, the current of the blower comes down.
Solution:
(1)Reduce feeding amount, clear-up the flow channel,
(2) Open the valve of vent pipe wide, control the material humidity under 6%.
Problem: Abnormal noise and too much of the mainframe
Solution:
(1)Adjust the amount of feeding, fasten the foundation bolts
(2)Diminish feeding size (3)Replace rollers and ring.
Problem: Vibration of blower
Solution:
(1)Get rid of powder on the vanes or replace the vanes
(2) Fasten the foundation bolts
Problem: Heat-up of transmission gear and separator's oil tank
Solution:
(1)Check and ensure the right oil used,
(2)Check revolving direction of the analyzer.
Problem: Powder entering into roller assembly makes bearing wear out easily.
Solution:
(1)Fill oil timely according to specified time,
(2)Clear up and replace oil seal regularly
MAINTENANCES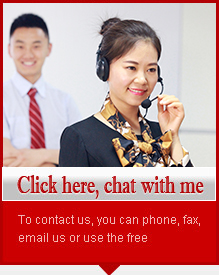 OUR INFO
Tel: 0086-371-86162511
Email: info@limingco-group.com
MSN: SalesCrusher@hotmail.com
Address: No.169, Science (Kexue) Avenue, National HI-TECH Industry Development Zone, Zhengzhou, China.