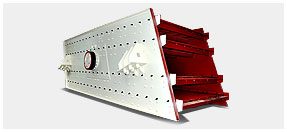 MAINTENANCE OF VIBRATING SCREEN
How can we help you?
All product-related information, user manuals, FAQs, tips and tricks to
MAINTENANCE OF VIBRATING SCREEN
1.The electrical equipment shall be grounded and electric wire is insulating. Please switch off the electric supply when checking machine.
2.Start the screener in an unloaded condition, and overloaded working is forbidden. Stop the machine when all the stuff is expelled out. To keep from danger, any adjustments, clean, maintenance are forbidden in operation.
3.The feed spout should be closed to the vibrating screen as much as possible, the material should be as wide as the width of the screen. The direction is the same with that of the movement of the material. Feeding point to the screen is not greater than 200mm to minimum the impact to the screen.
4.Add oil every 8 working hours and replace the oil every three month. When replacing the oil, the bearing should be cleared with kerosene. The vibrator bearing should be lubricated by albany grease. Attached with the drawing for structure of vibration exciter.
5.Please check the following items every month: tightness of all the fixing parts, cracking of side plates, crossbeam and hog frame, the spring, the sealing of vibrator, belts and electric switch, etc.
COMMON PROBLEMS & SOLUTION
Problem: It can not be started or the amplitude is too small
Solution:
1. Change the electric motor
2. Change the electric parts
3. Change the power supply
4. Clean the stuff on screener
5. Repair the vibrator
6. Clean the vibrator, change and add suitable crease lubrication
7.Tighten the conveyor belt
Problem: The material flows unusually
Solution:
1.Change the support height
2. Adjust spring
3. Change screen
4. Feed material evenly
5. Change supporting frame
Problem: Unusual noises
Solution:
1. Change bearing
2. Fasten bolt
3. Change support
4. Change supporting steel
Problem: Bearing temperature is too high
Solution:
1.Add more lubricant grease
2. Reduce lubricant grease
3. Clean or change a new one
4. Change bearing
Problem: Side plates or beam Gets damaged
Solution:
To guard by rub downing or drilling
Notice:
1.Do not use the heavy bar to remove and install the vibrator, please pull and press it.
2.Use the spanner or other way to fastened the bolt M16 bolt tension force: 250N.mm
MAINTENANCES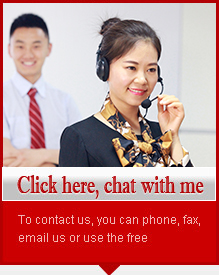 OUR INFO
Tel: 0086-371-86162511
Email: info@limingco-group.com
MSN: SalesCrusher@hotmail.com
Address: No.169, Science (Kexue) Avenue, National HI-TECH Industry Development Zone, Zhengzhou, China.